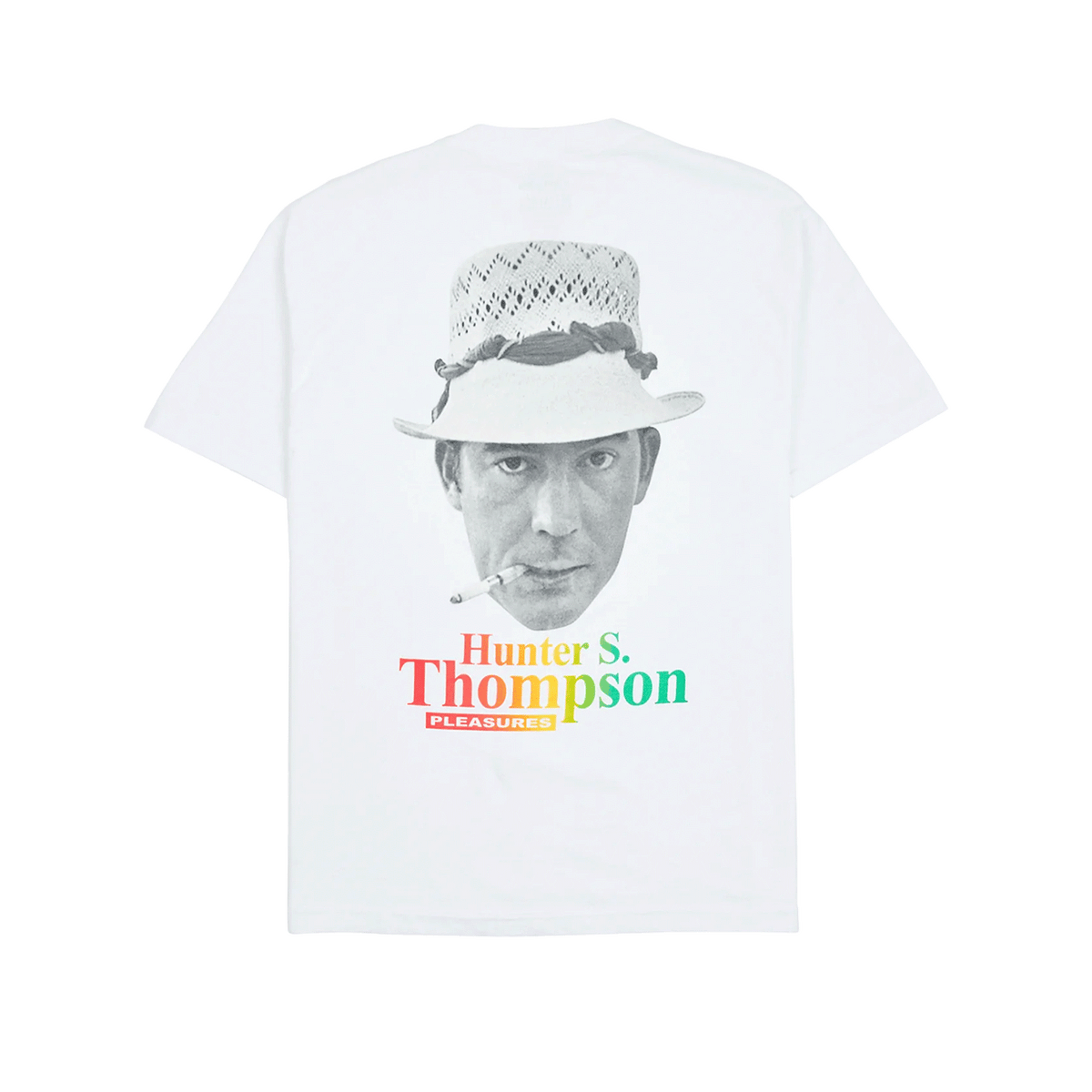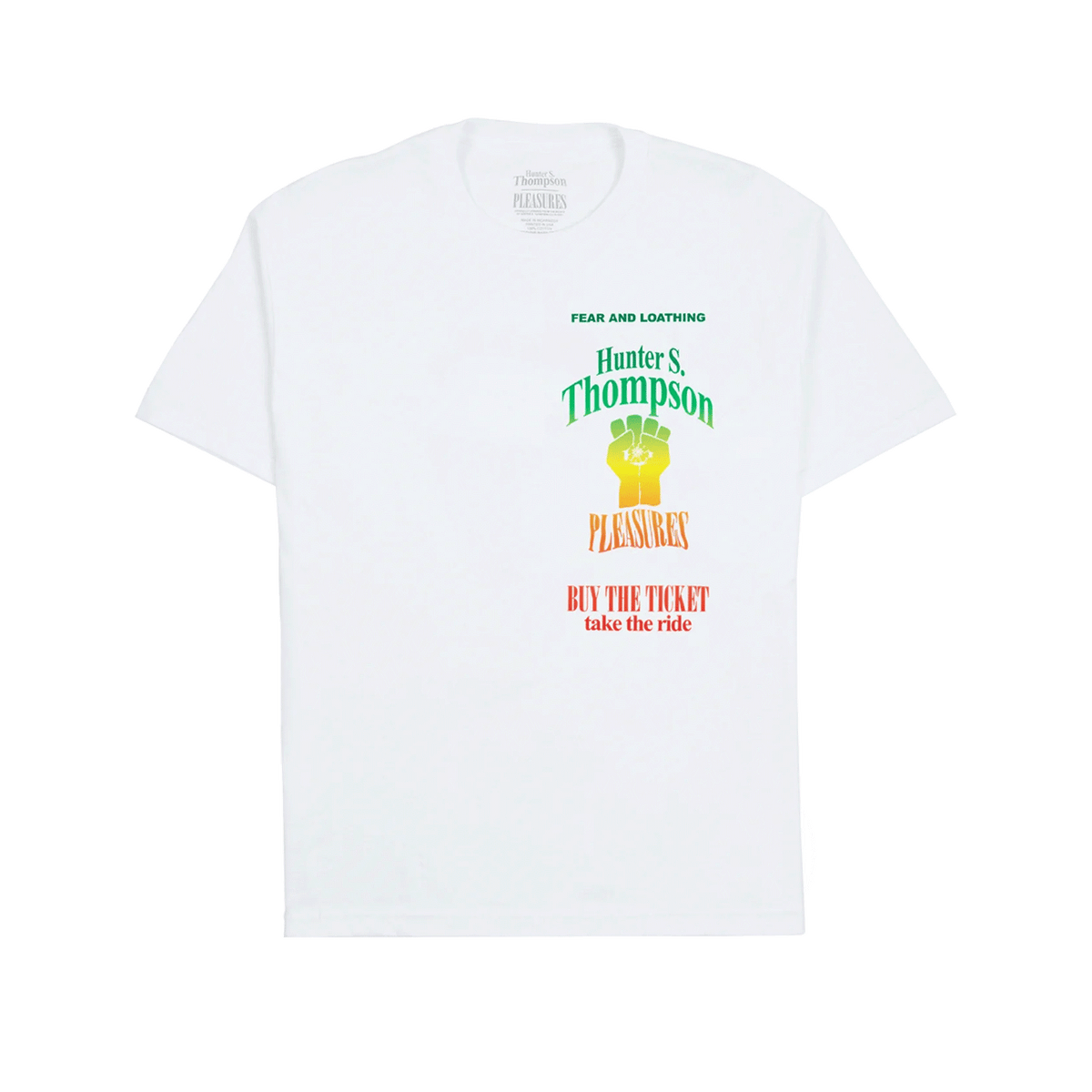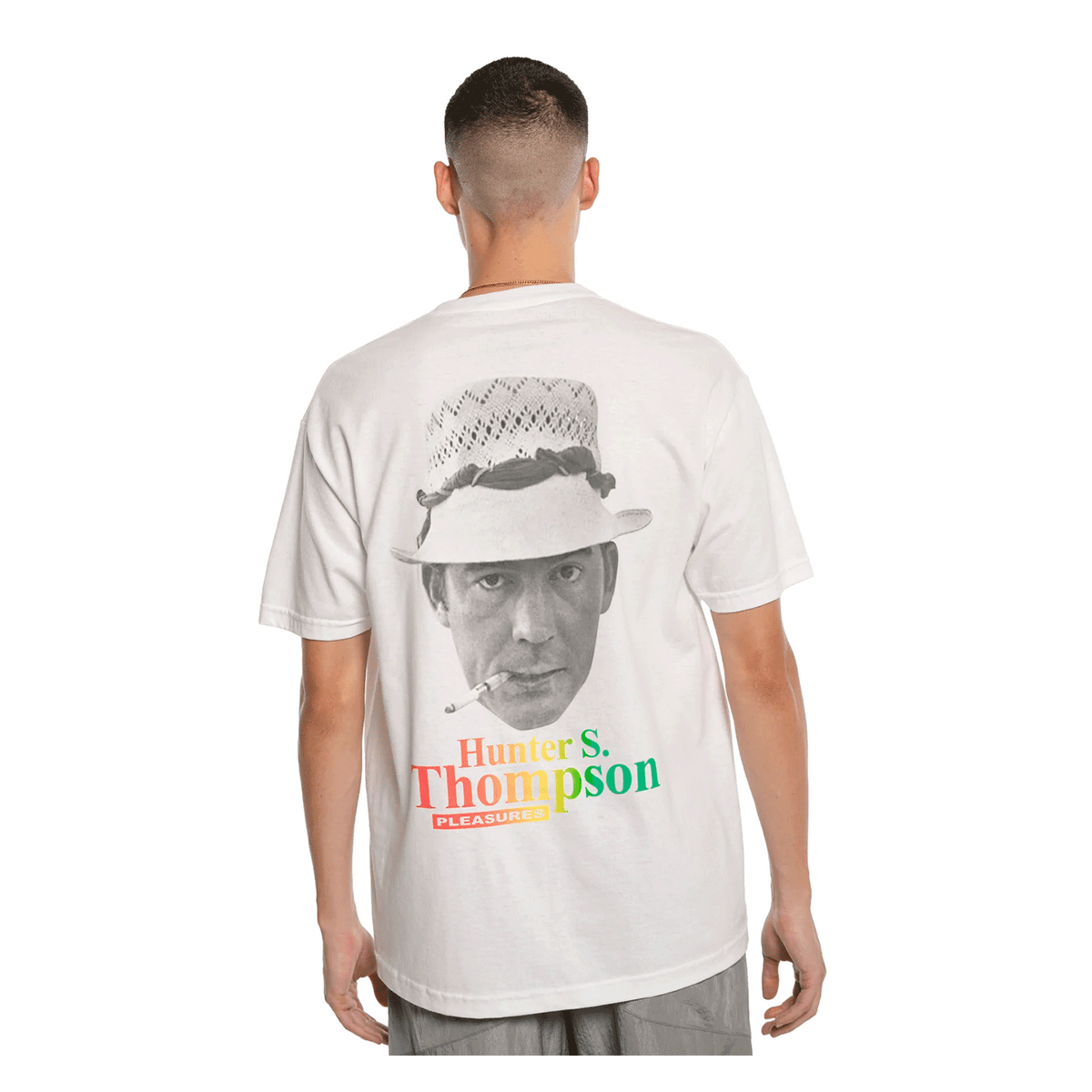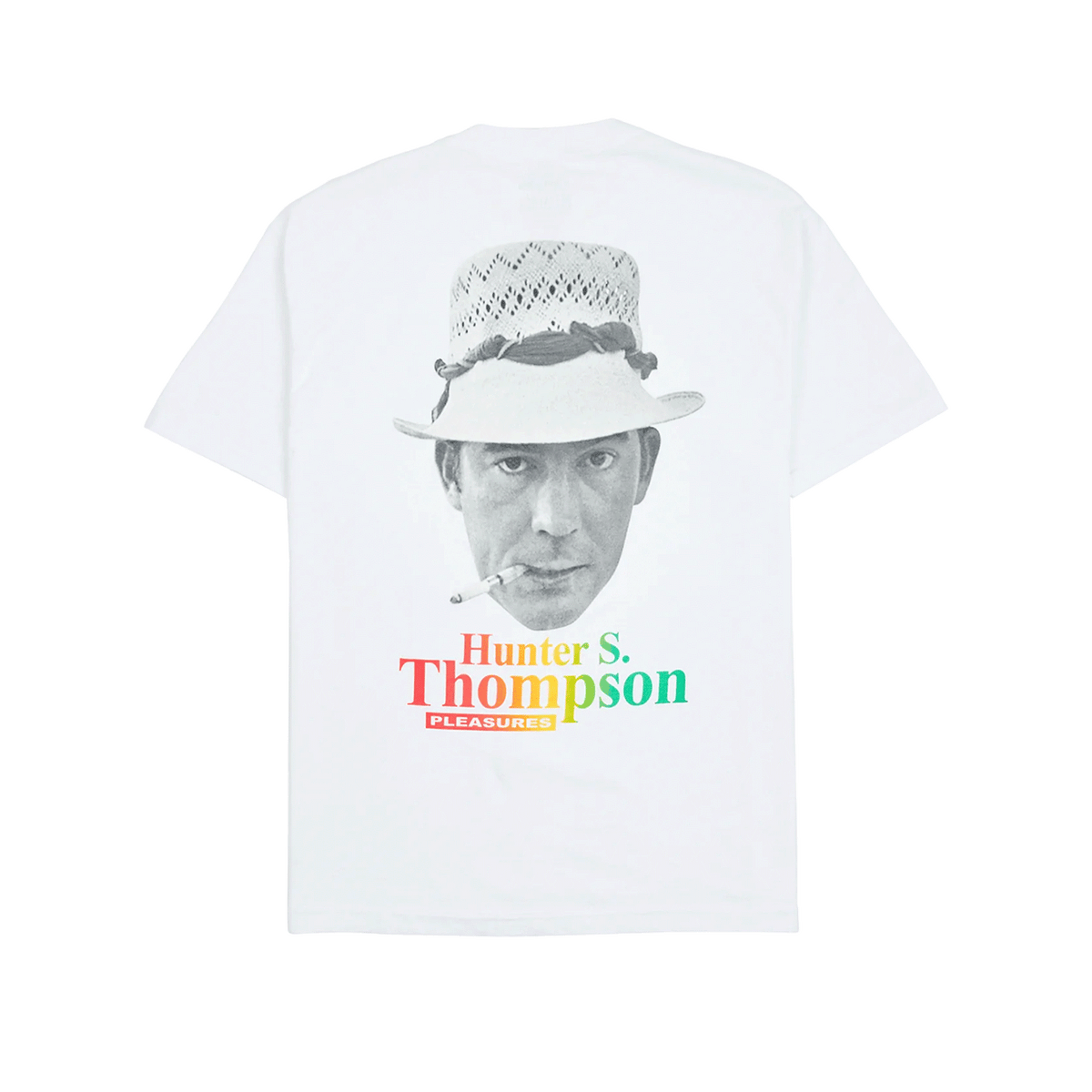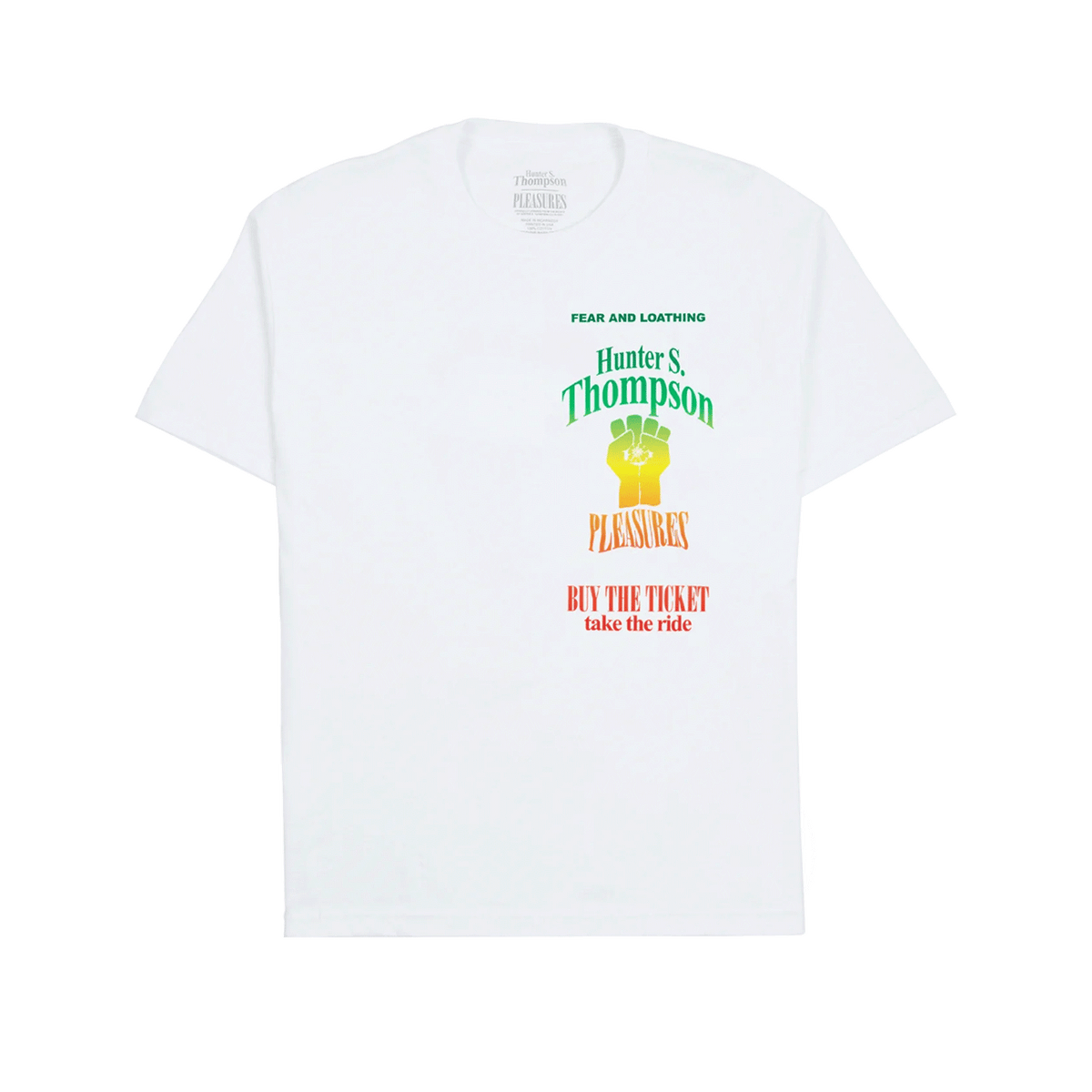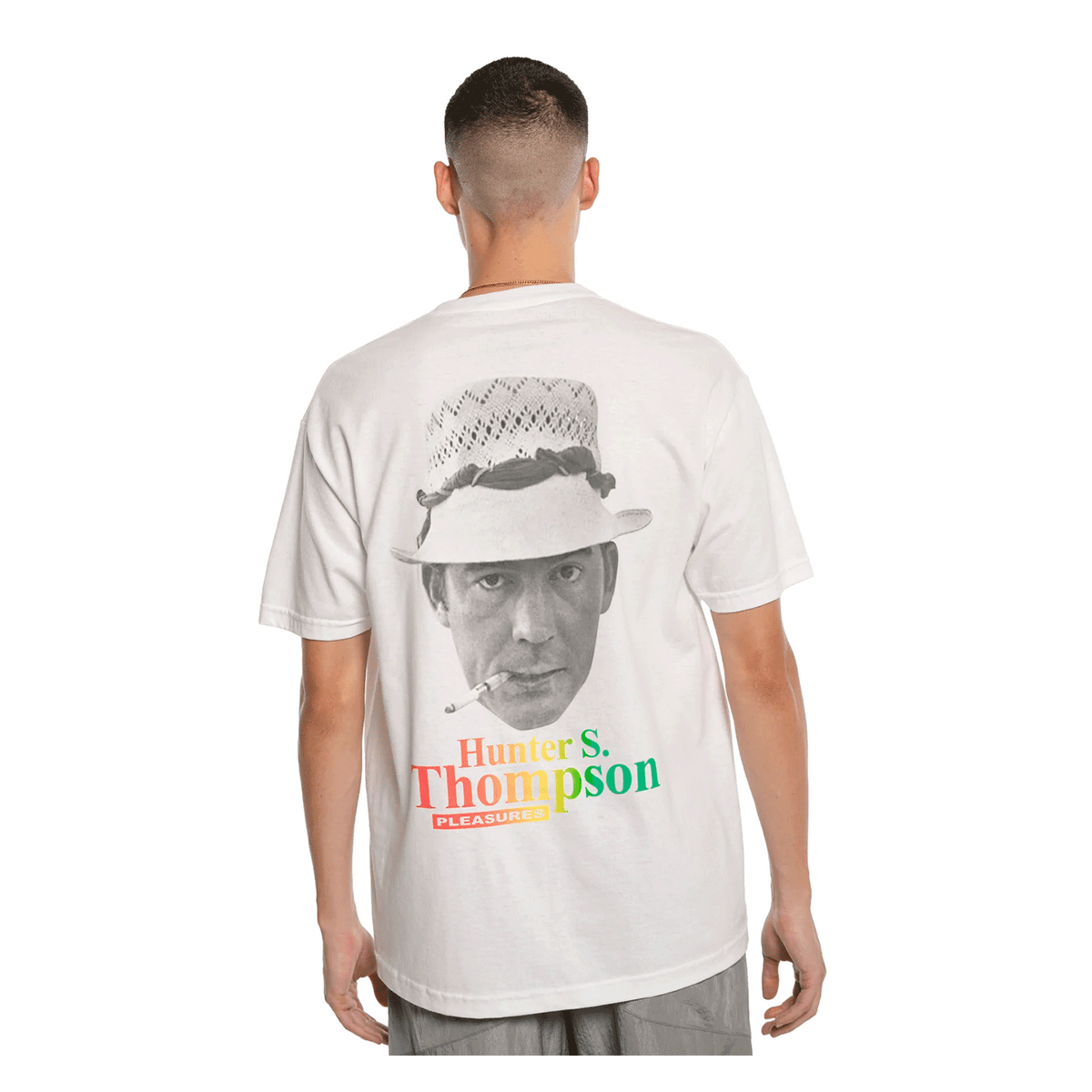 Take The Ride T-Shirt - White
An ode to a true counter-cultural icon, the Hunter S. Thompson collection by Pleasures celebrates the enduring legacy of the American journalist and author.
Best known for creating Gonzo-style journalism and his 1971 novel, Fear and Loathing in Las Vegas, Thompson traveled the country to cover a wide array of topics for numerous magazines. Through his work, he developed an immersive and highly personal style of reporting that built on his hard-driving lifestyle and his relentlessly anti-authoritarian outlook.
This white tee is cut from pure cotton, and features the gonzo journalism logo printed in a multi-colour gradient on the front and a large format black and white image of Hunter along with another gradient print graphic on the back.



Details

Official collaboration with the estate of Hunter S. Thompson
100% Cotton
Relaxed Fit
Printed in USA
Size Guide