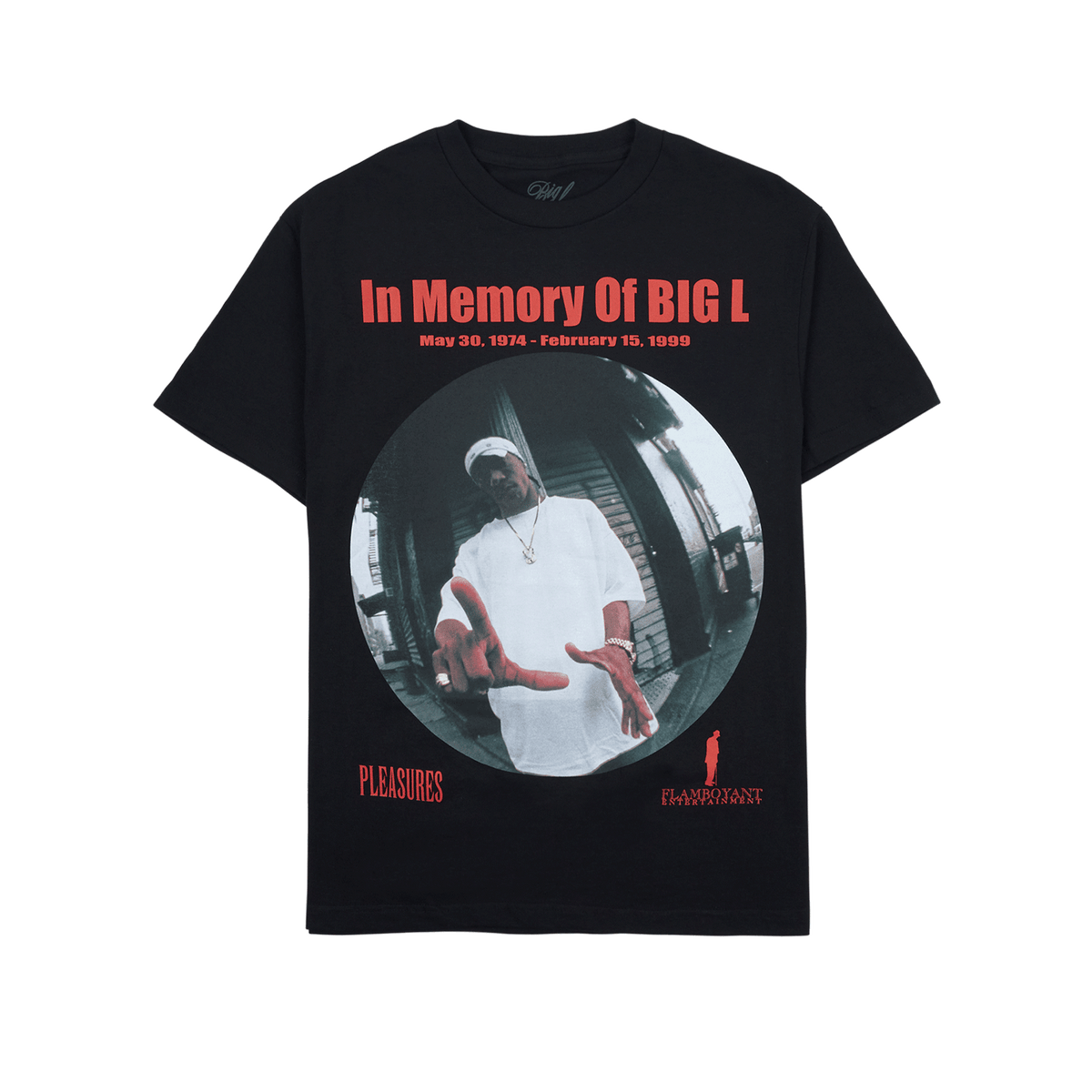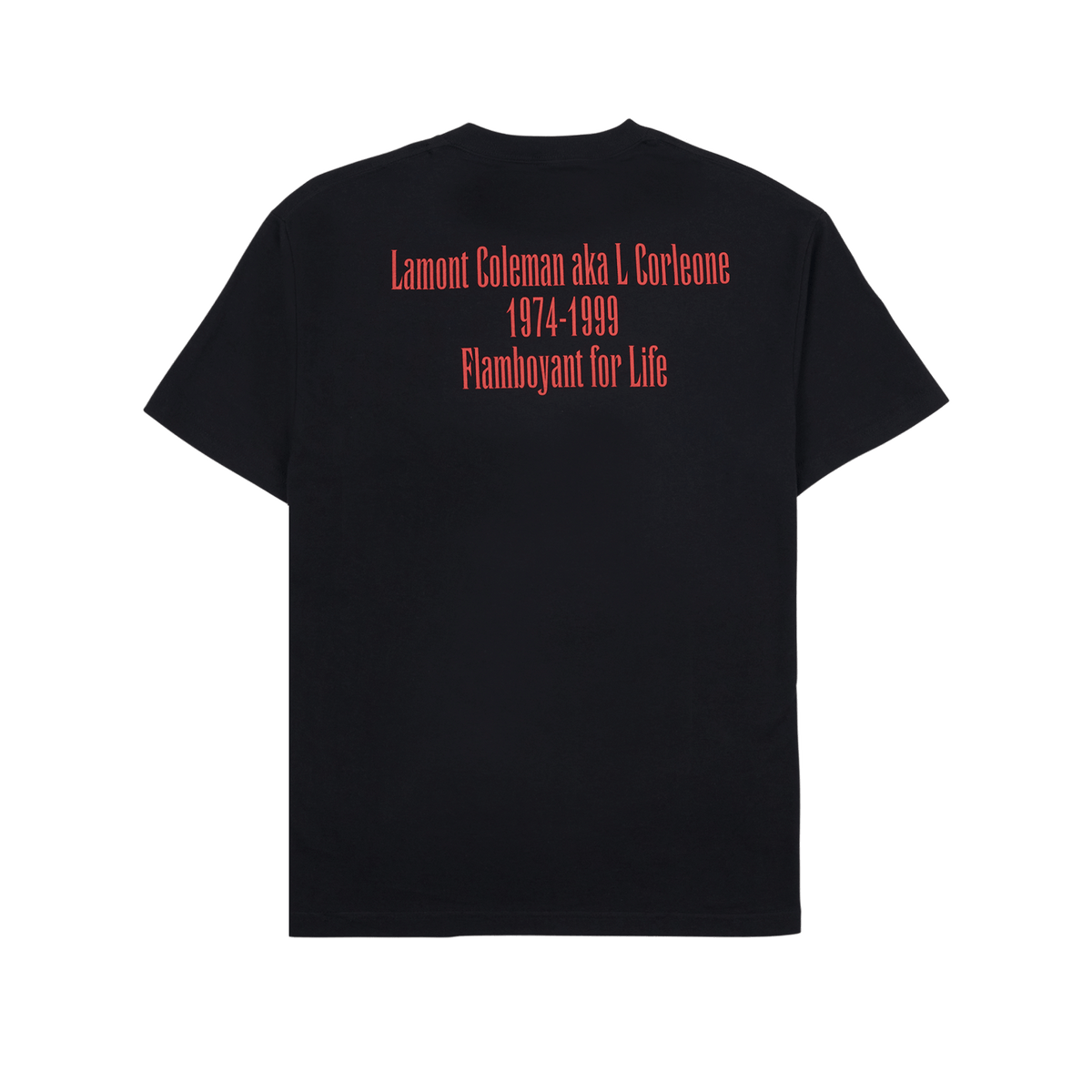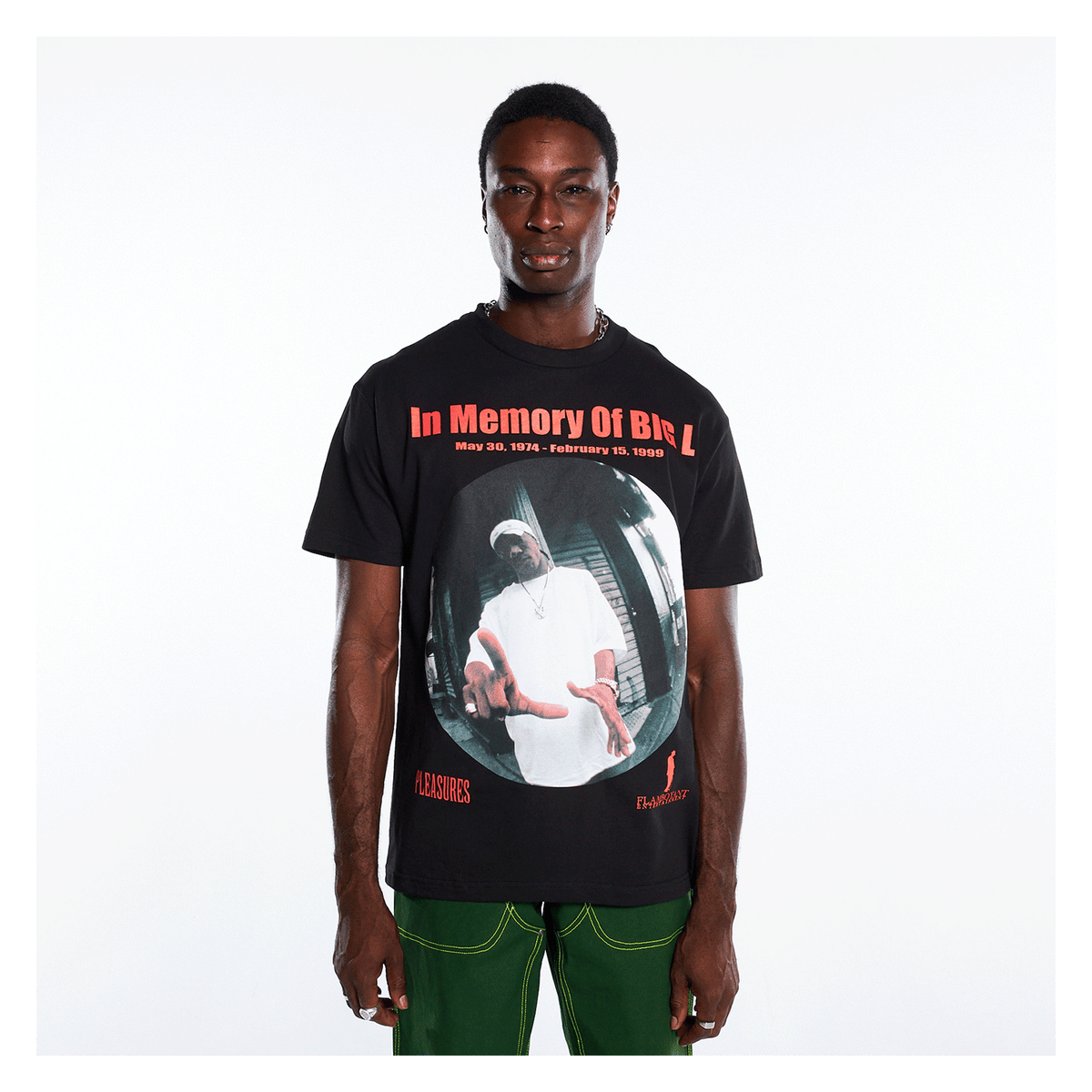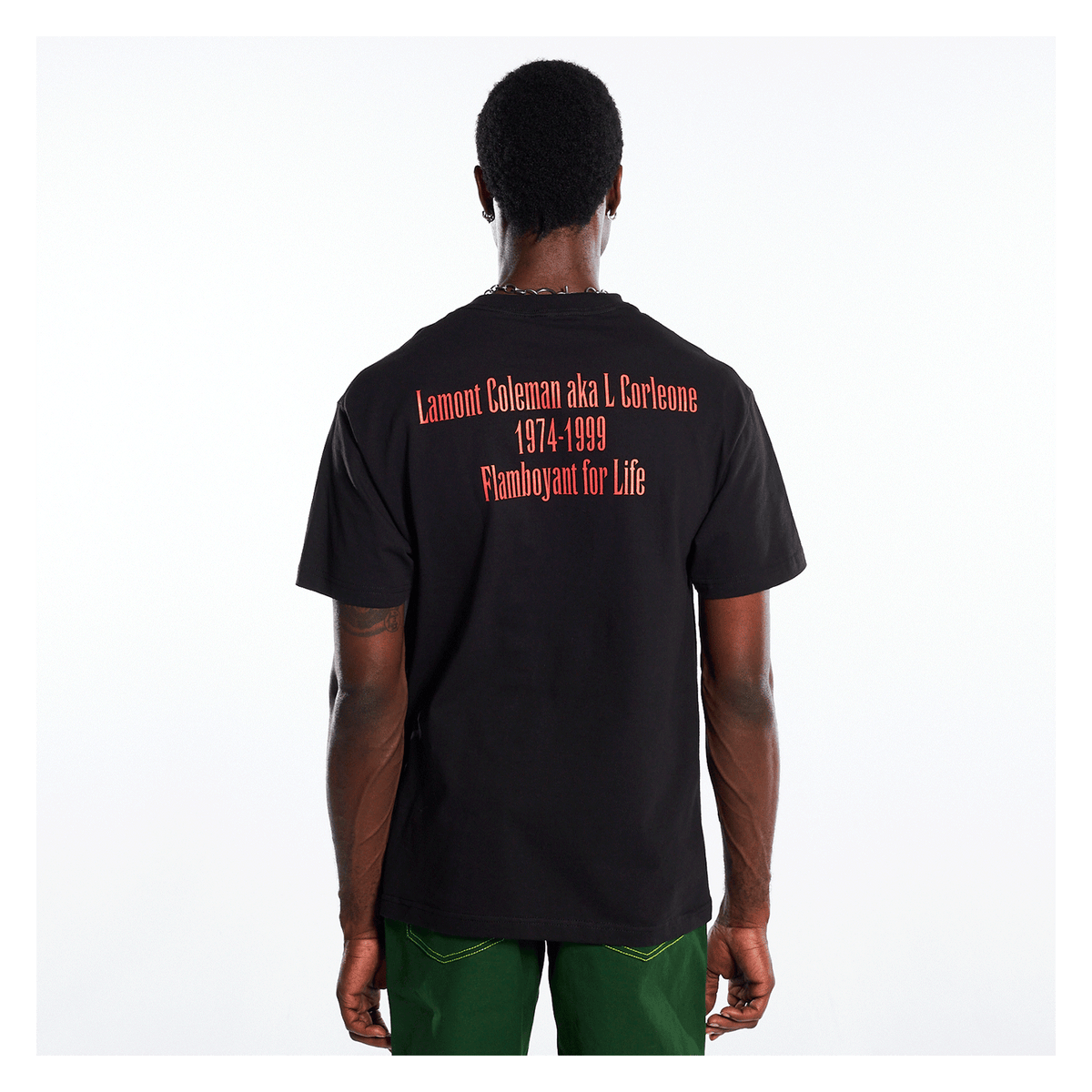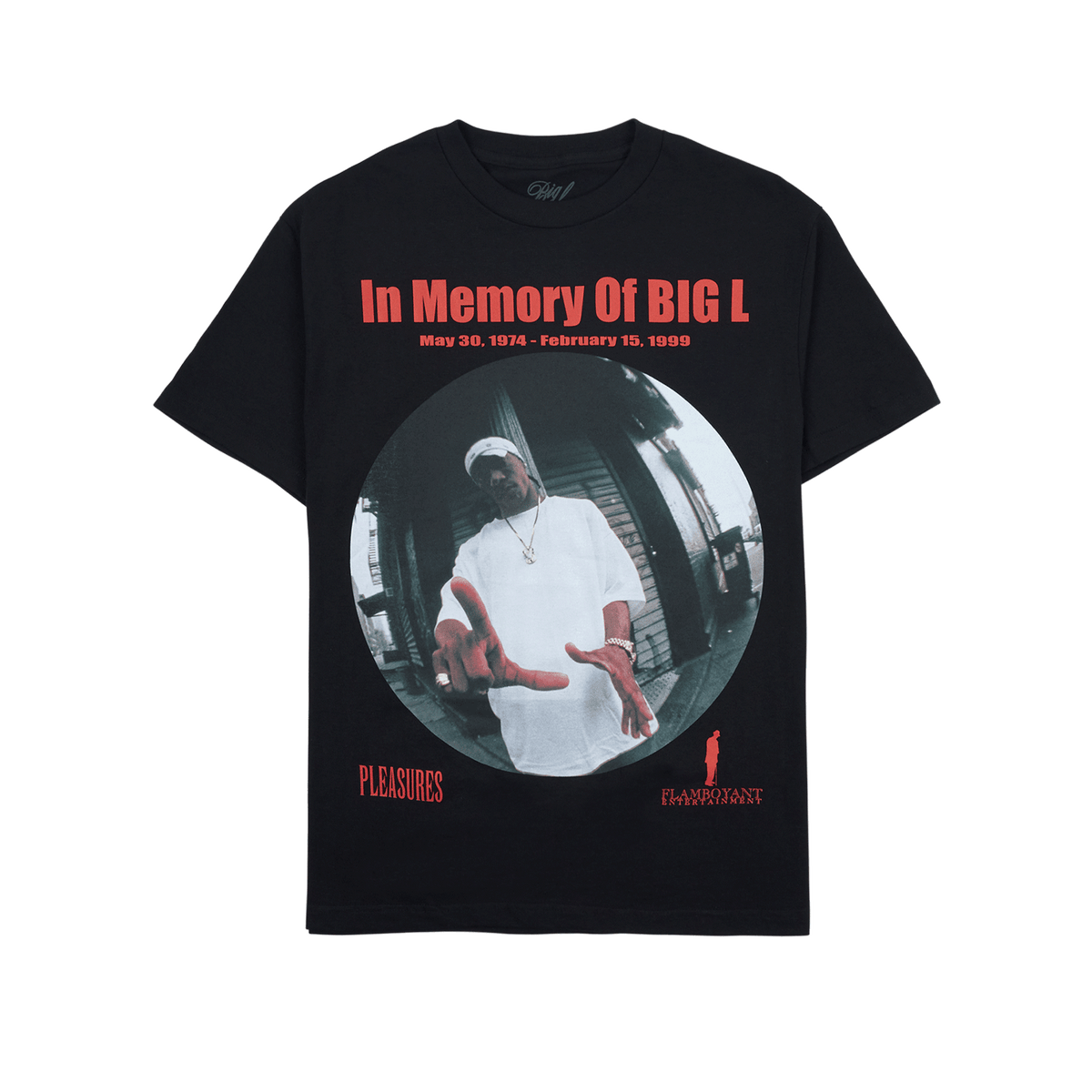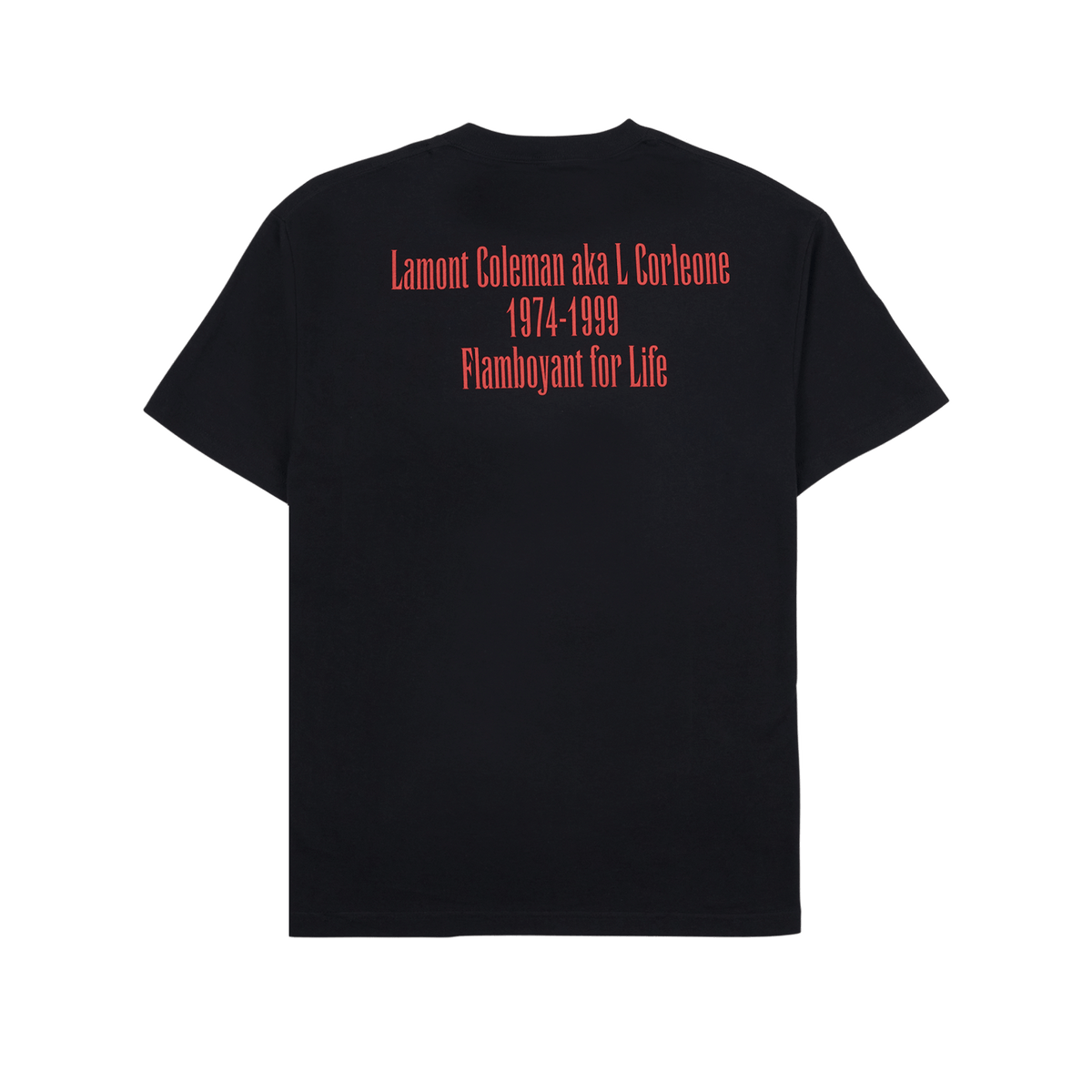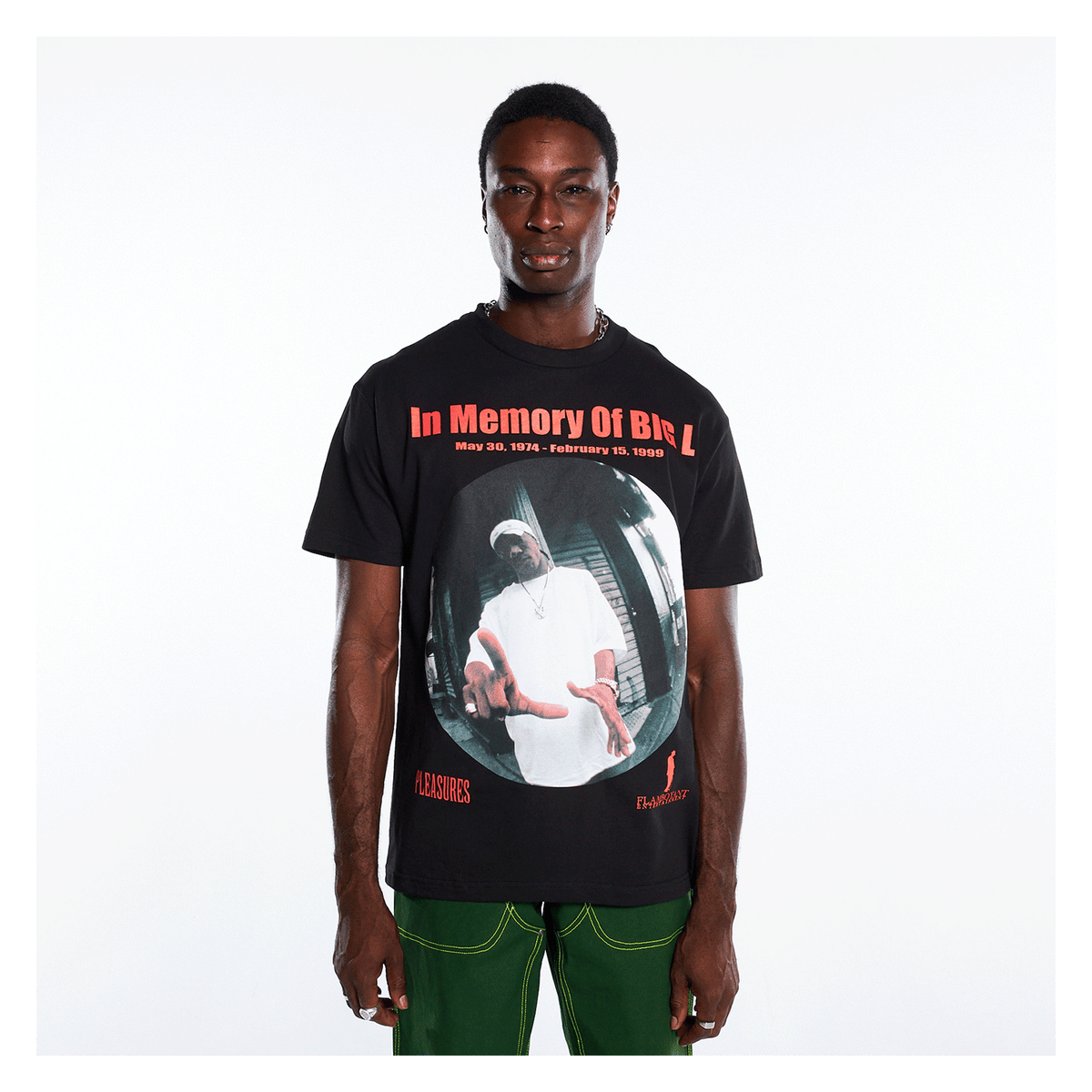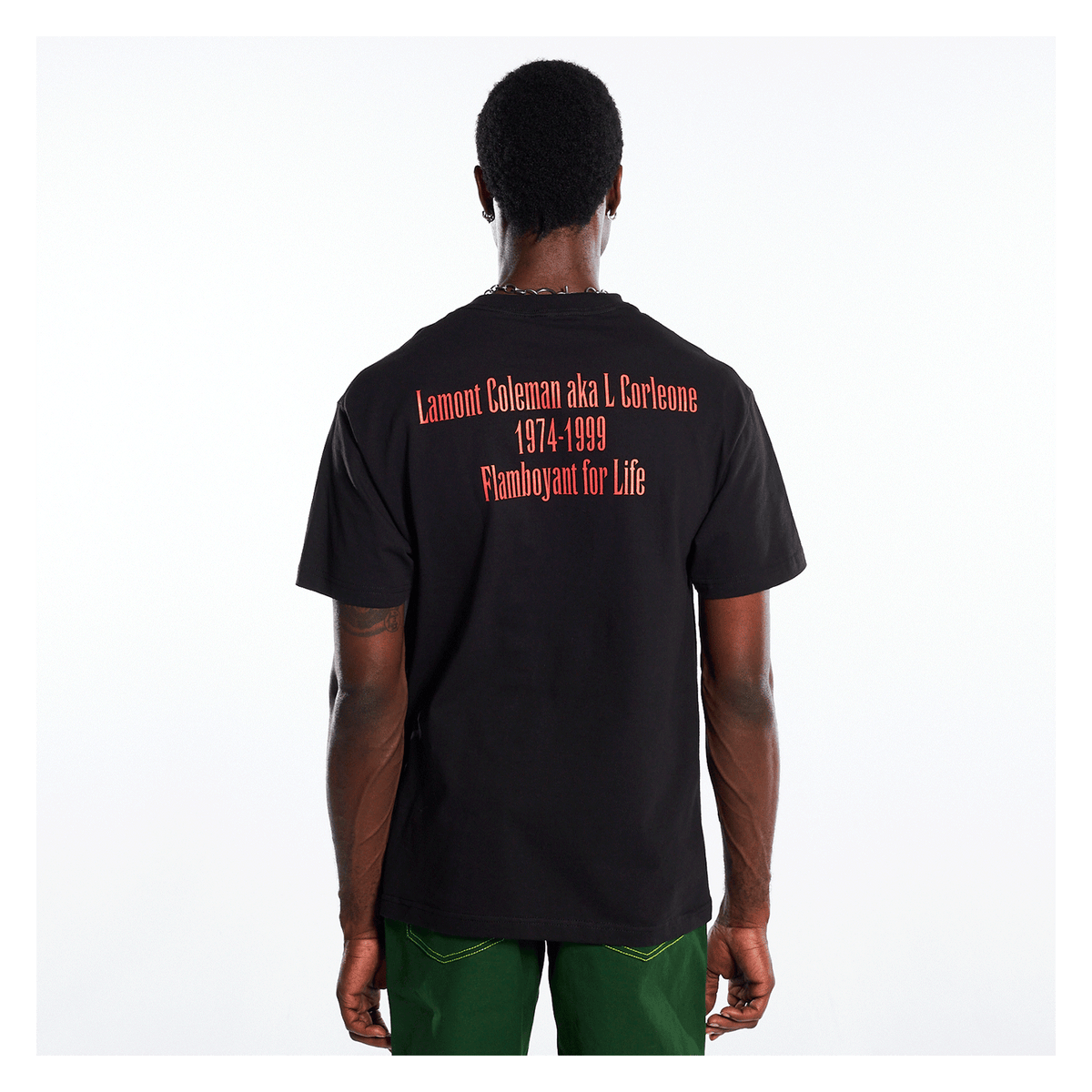 In Memory T-Shirt - Black
Pleasures
Sale price
$69.00
NZD
Regular price
$99.00
Big L aka Lamont Coleman aka L Corleone was a Harlem born rapper, poet, and songwriter who exploded onto the underground hiphop scene in 1992. His use of wordplay and infectious freestyle ability were undefeated.
Big L left a rich history of music in such a short time. He founded Children of the Corn (COC) with Cam'ron, Ma$e, Bloodshed, and Herb McGruff. He released various iconic studio albums alongside some classic mixtapes and had two singles reaching the Billboard top 25. Till this day, no one artist can compete with the quick wit, style, and tenacious attitude of Big L. This white tee features a "Flamboyant for Life' graphic screened on the front, and a portrait of Big L on the back.
This black tee features a memorial graphic and image screened on the front, and a further memorial graphic on the back.



Details

Officially licensed from the estate of Lamont Coleman LLC (BIG L)
100% Cotton
Ribbed Crewneck

Printed Branding
Size Guide